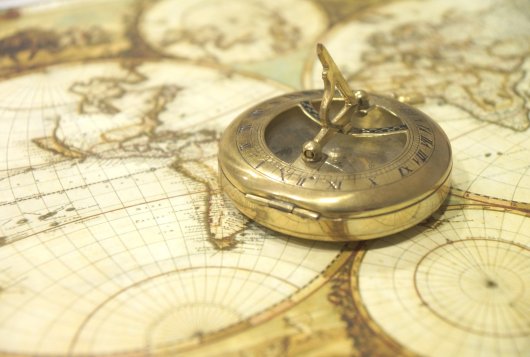 Capita Selecta - Moral Compass
On September 15 the 12th Conference Bridge to the Future will take place. Bridge to the Future has as goal to raise awareness on war, peace and freedom. The commemoration of the battle of Arnhem is taken as a starting point to build a bridge to the future.
This year the conference will have the theme Moral Compass. A Moral Compass is an inner sense which distinguishes what is right from what is wrong, functioning as a guide (like the needle of a compass) for morally appropriate behaviour (I.W. Wiley, 1865). During this Capita Selecta we will explore this theme in relation to international conflict and participate in the conference.
Students need to participate in the provided activities and finish the assignments in order to complete the capita selecta and receive the study credits.
Interview assignment
The interview assignment will be carried out in groups of 2-3 persons. This assignment consists of three parts.
Before the conference each of the groups will pick one of the speakers in the conference and will prepare a set of interview questions. At least 2 questions per group member.
During the conference each group will have the opportunity to interview the speaker and/or ask the questions at the end of the speech.
After the conference each group will write a small article. This may be in a Q&A style, or as a regular news article.
Essay assignment
The essay should be minimum 1000 words and maximum 1200 words. You will pick a current international conflict or crisis (for example; Syria, refugee crisis, famine in South-Sudan) and analyze the ethical challenges in regard to international response. Your essay need to be submitted latest on the November 3 through a Turn-it-in assignment on blackboard. This means that the essay will be checked on plagiarism. Blackboard closes on 23.59 on the November 3. Essays which are received after the November 3 will not be examined.
Examination
Attending all activities is mandatory. Grading for the course will be based on your assignments. The mark for your assignments needs to be at least a 5.5.
Literature
Vaughn, L., 2013. Chapter 16 - Political Violence: War Terrorism and Torture in: Doing Ethics: Moral Reasoning and Contemporary Issues| Edition: 3. WW Norton & Company
Hassner, P. 1998. From War and Peace to Violence and Intervention Permanent Moral Dilemmas under Changing Political and Technological Conditions in: Moore, J., 1998. Hard choices: moral dilemmas in humanitarian intervention.