Our team
OtherWise consisists of a team of coordinators, the foundation board and a group of volunteers.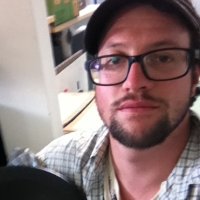 Hey there! My name is Jurre Zwart and I am one of the coordinators for Otherwise! Otherwise Foundation is unique in Wageningen for its aim to see social values and environmental values in connection to each other. I believe this connection is important if we want to come up with solutions that are about doing better things, rather than doing things better. We are slowly witnessing what happens when real change is not on the menu. The time for transition is now.
Hi! I am Annet Moerman. Since 2013 I have been involved in OtherWise. First as intern and later in the board. I am very happy I got the chance to do even more for OtherWise as one of the coordinators. I hope to see you soon at our events!
Hi all! My name is Merle, and I am excited about being one of the new Junior Coordinators at OtherWise. I am passionate about many things, including social justice. Connecting different societal groups, such as students, refugees, or senior people, for the benefit of both is something I will be working on. If you want to get involved, or to share a great idea, don't hesitate to contact me!​
Hi, I'm Mirit and I'm a junior coordinator at OtherWise.
What I like about OtherWise is that it is so diverse. There is place for all different kind of ideas, debates, questioning, criticism, workshops and projects as long as it somehow creates awareness about a greener, more social and/or fairer world.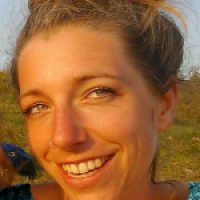 Hello! I am Suzanna van der Meer and full of enthusiasm I started my work as project coordinator of the Global Guests programme. My goal is to up-scale the Global Guests project the coming year. Topics that concern me are: inter-cultural communication, ethics of science and technology, agro-ecology, indigenous knowledge, international politics and inclusive innovations.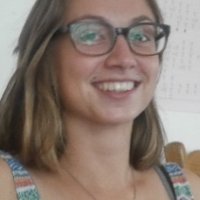 Hi! I am Hanna. In 2016, I became the treasurer of OtherWise because I felt that my interests and values fit very well in this organisation. I study international political science and I am curious and critical about how the environment and societies relate to each other. Mostly I am interested in environmental and social justice. I think that OtherWise is a great place for challenging the status quo, sharing alternative knowledge and creative thinking.
Hello all, I am Inez, the secretary of OtherWise. Already before joining the board of OtherWise in February 2017, critical thinking and discovering alternative pathways have been my favourite exercises ever since. This mindset seems to fit OtherWise very well and by joining the organisation it is possible to explore this 'otherwise' way of thinking (and living) in multiple ways. Currently, I am studying international development with a focus on anthropology, gender, political ecology, and community economies. I hope that OtherWise creates a space for students and the wider community to explore and share themes that are unconventional, beautiful, disturbing, and fun in society. If you have any great and small ideas, please contact us!